We're pleased to offer the following services.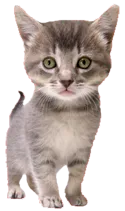 Home Convenient Veterinary Appointments For Wellness, Home Hospice and Euthansia
It is best to call at (760) 632-9444 as we are a mobile veterinary service.
Types of Pets Seen
Dogs and Cats
Seaside Veterinary Care accepts payment via cash, check, MasterCard, or Visa. So that we can continue to provide you high quality service utilizing the best medical technologies, we request that payment be made at the time services are rendered.
Seaside Veterinary Care offers discounted services to senior citizens and local area rescue groups. Pre-approval is required to qualify for the rescue group discounts, please call us for more information.